Posted by Justin & Bec - Trip in a Van on 1st Jun 2019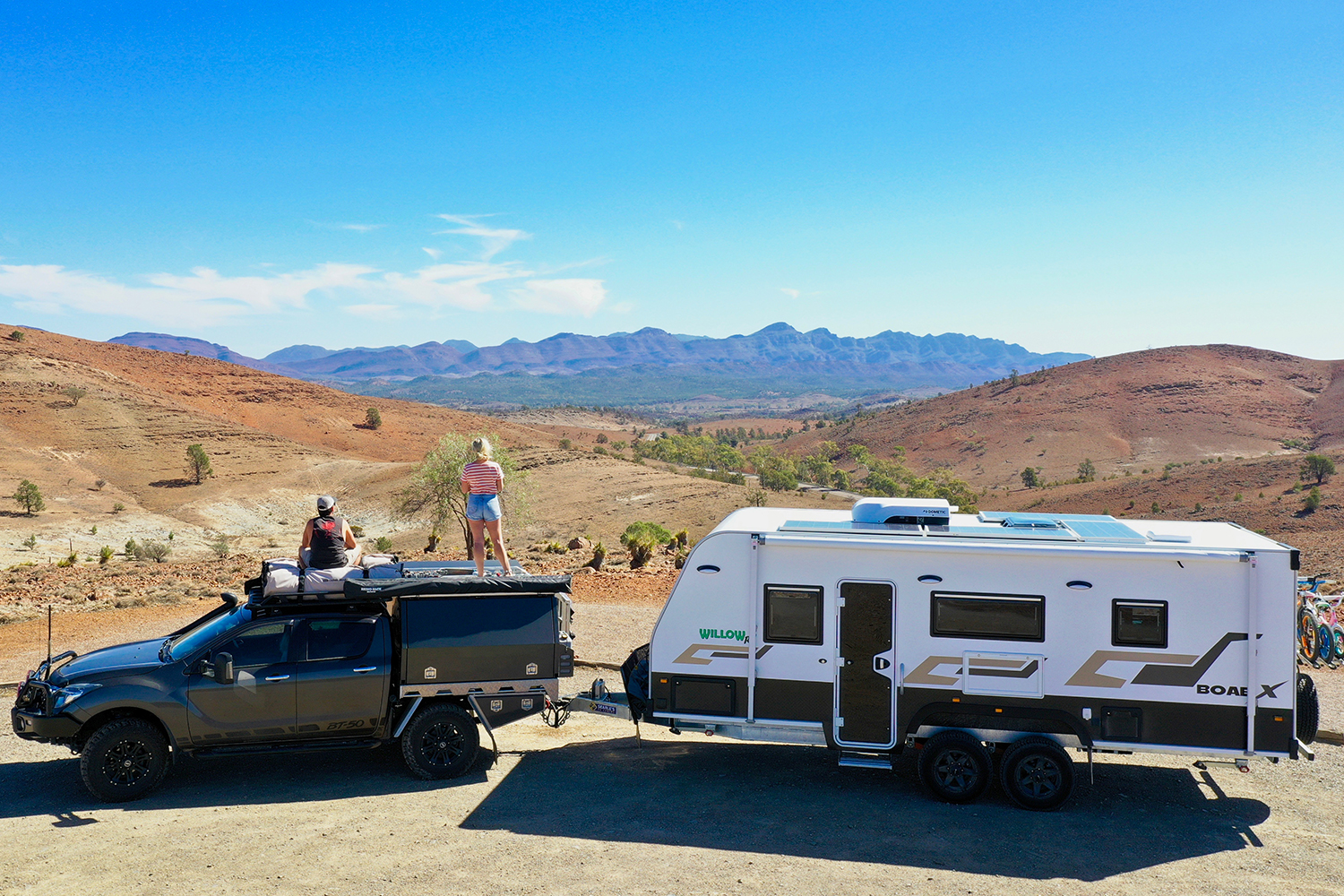 FLINDERS RANGES AND WILLOW SPRINGS STATION
Hello again from the road!!! In this next article we take you to an outback station in the Flinders Ranges that's well known for it's private 4wd track, "The Skytrek 4WD Track".
So this location wasn't always on our hit list, but we have driven past the Flinders twice before and always regretted not going in for a look. Arriving in Port Augusta it was decision time and we couldn't decide to go West and down the Eyre Peninsula or head North and into the Flinders Ranges. We stop in at the Woolworths there and stock up on food, water and use the dump point to off load our toilet. We fill our tanks with water and make the call to head into the Flinders Ranges. It's a destination we have always wanted to do, but for one reason or another we haven't made it in there until now.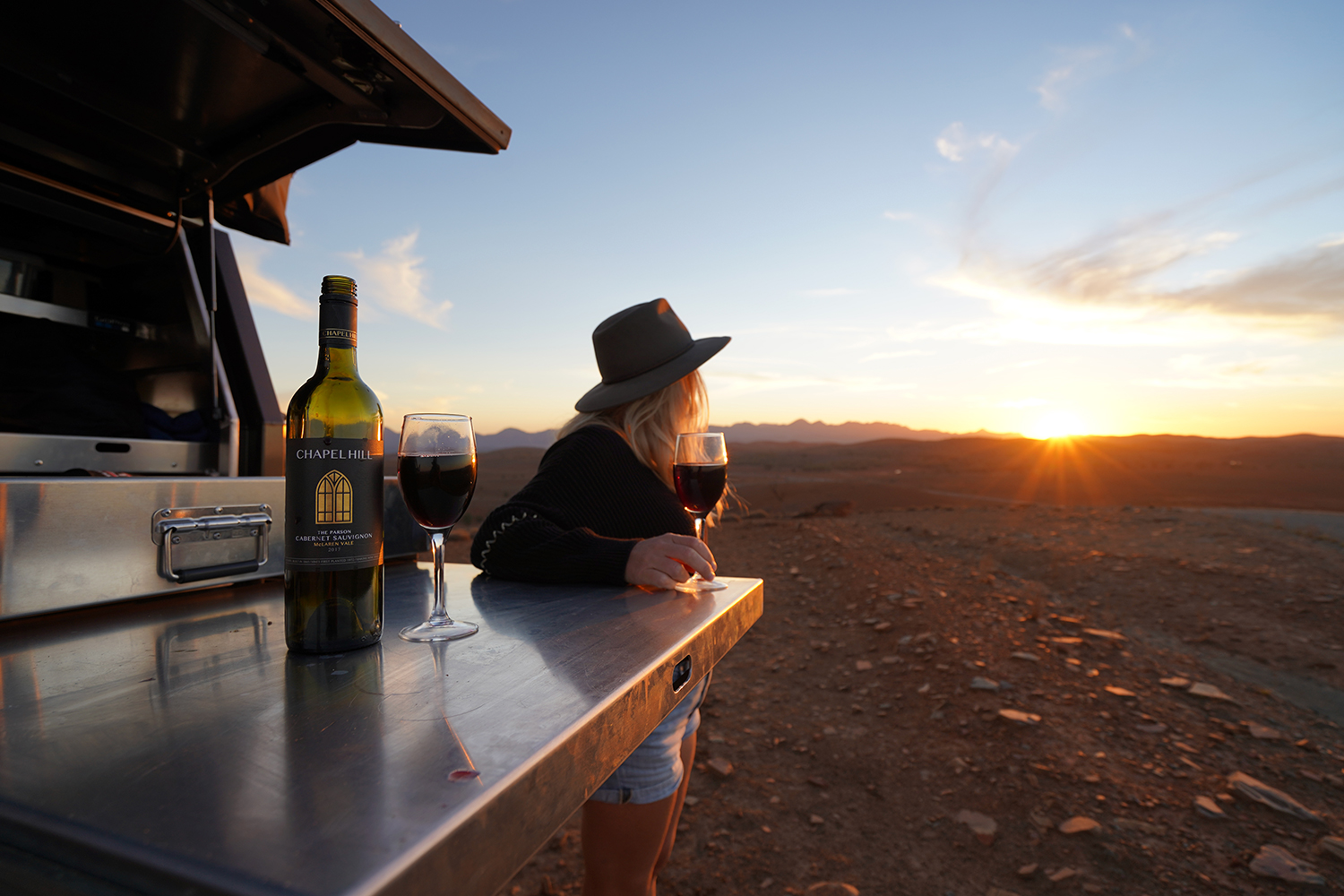 Only a few km's in and we begin to see the start of the Ranges. It's quite a site driving through a valley towards the mountains and we come across some breathtaking views on the drive in. After stopping off at an information booth where we find a map of the Flinders Ranges with points of interest, we make way to Willow Springs Station.
Willow Springs Station is a family run sheep property. We had many recommendations from other traveller's to visit and base ourselves here. However, what really drew us here was the 4WD SkyTrek Track on the stations property, more on that later. We arrive at the Homestead and are greeted by the owner of Willow Springs who checks us in. He showed us a map of the camping area and where the amenities were located (not that we need them, although its always nice to have some good water pressure for a long shower now and then). This great bloke gave us a hot tip and told us to view Stokes Hill Lookout at sunset. There is no collecting of firewood on the station however they have firewood available for purchase for $20. We load up the firewood and pick our campsite for the next few nights. We decide to park up in the bush camping area and pull up in number 1. A massive area for the kids to ride their bikes, fire pit available and a picnic table. How good is that!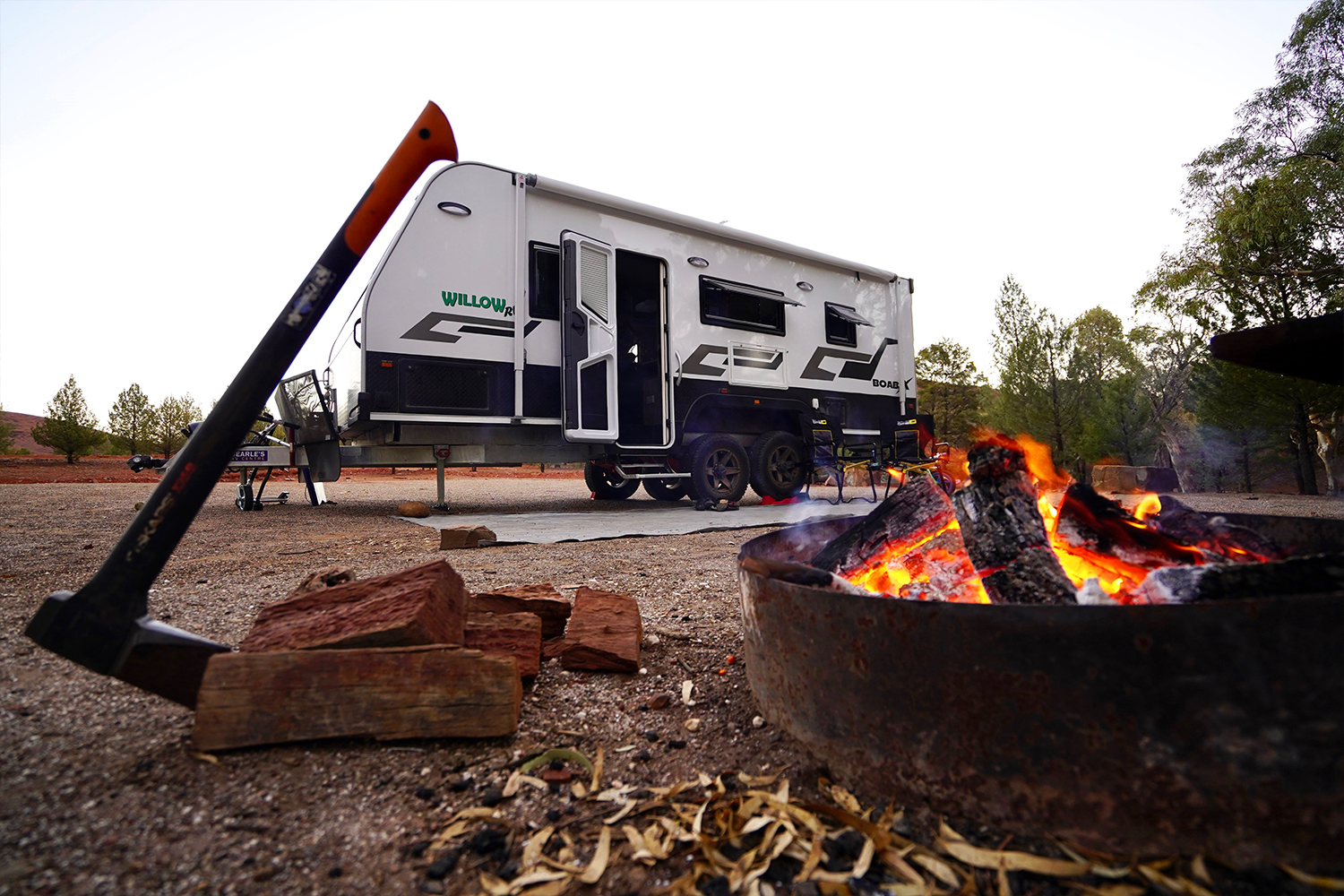 We set up camp, get sorted for dinner and make our way to Stokes Hill Lookout. Just outside the station and a few kilometres down the road we arrive at a magic lookout. WOW. 360 degree views. One way was over the ranges of Willow Springs Station and the other way was the sunset setting over the mountain. We actually couldn't decide which way to look. Our kids were busy sword fighting with sticks while we enjoyed a glass of red wine watching the sun go down! If you are heading to the Flinders Ranges, pop this lookout on your list of must sees.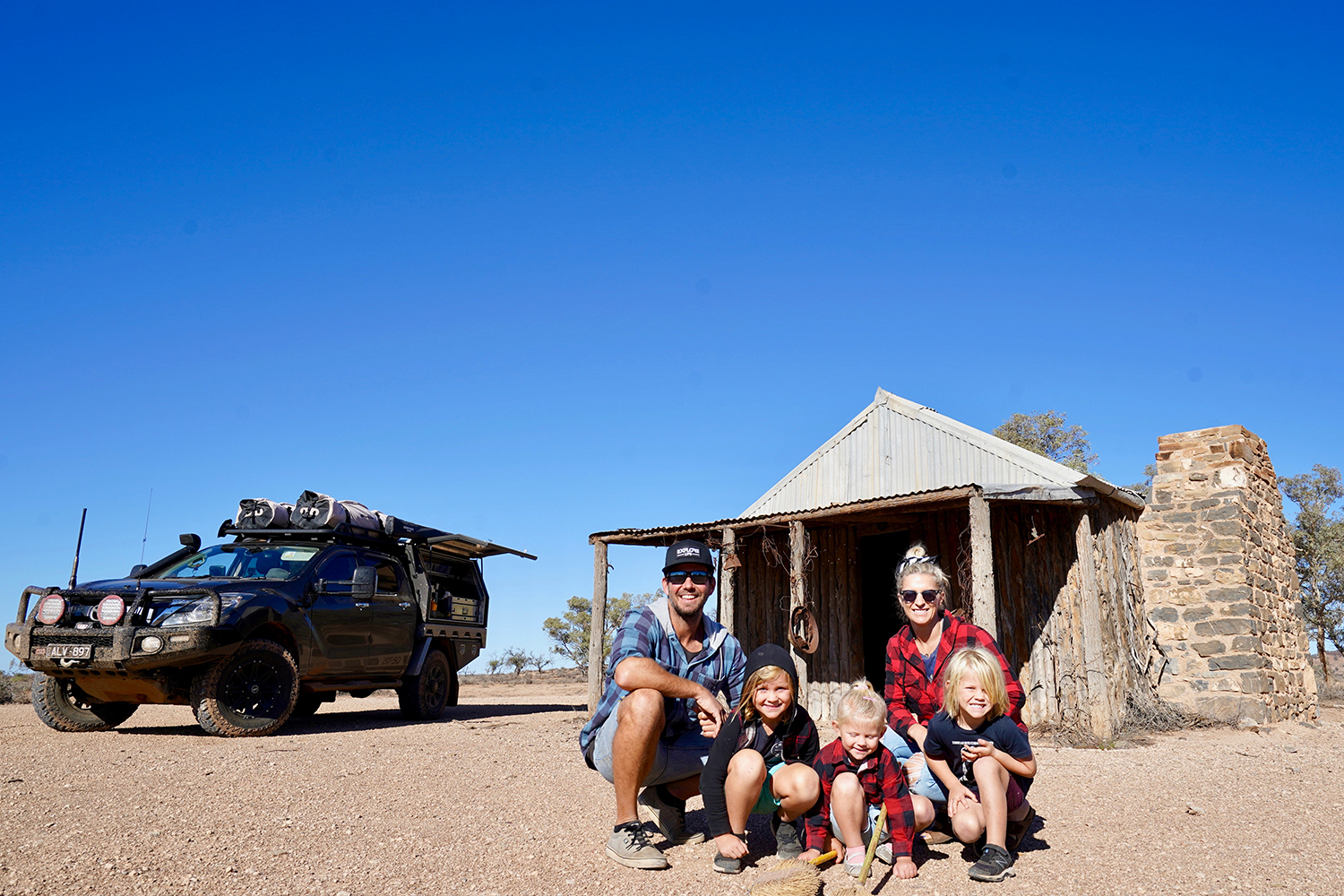 The following day we are hitting the 4WD SkyTrek Track. Before departing for the track we need to register at the Homesteads reception area. You are given a map with numbers that correlate to numbers on the track, these are points on interest and also inform you of any gates. Here you will also pay a fee to do the track which we weren't aware of, however we pay the $60 and hold high hopes of an Epic day on the tracks!! Off we go to tackle the 80km track that takes around 6 hours to complete!
The first 60 km of the track isn't really 4WD, to be honest I don't think we engaged 4WD at all in those first 60km. It is mostly just a dirt track that winds through their property but there is some great scenery to see along the way. We pass Old Moxons Hut and stop in at Nathan's Knob Lookout for lunch with some amazing panoramic views. The last 12km of the track was great. A few steep challenging inclines and declines in low range and more amazing views.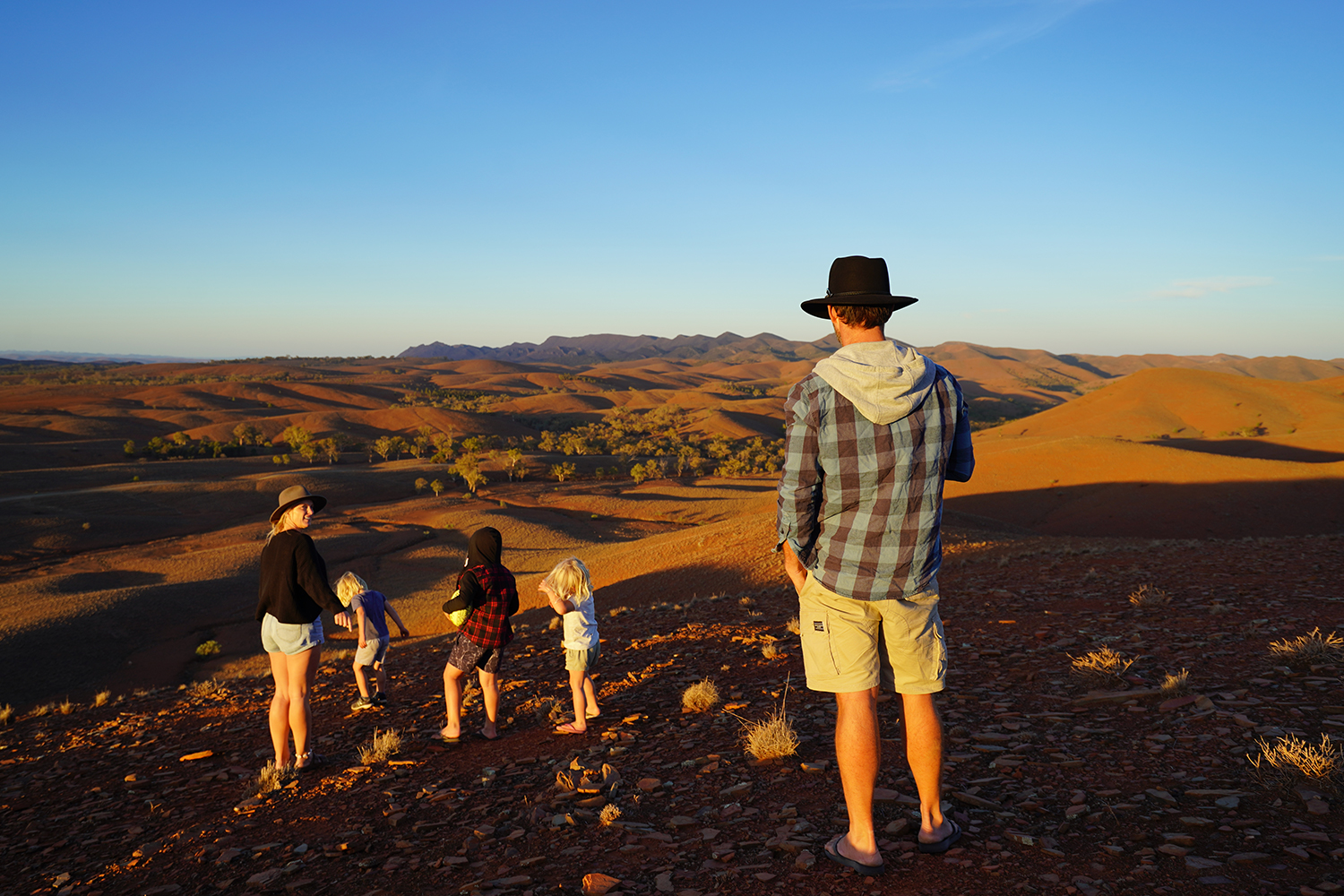 After a long day driving, we are stoked to get back to camp, light the campfire and enjoy a few beers with dinner as we watch yet another incredible sunset.
With so much to explore in and around the Flinders Ranges you could easily spend a few weeks camping your way through, but with places to be on the West Coast we pack up and Head towards the Nullarbor!!
Next article we will take you across the Nullarbor and show you all the Epic Free camps we find along the way. One of our favourite road trips!!
Cheers - Justin & Bec
@tripinavan on socials
Willow Springs website: http://www.skytrekwillowsprings.com.au
Flinders Ranges website: https://southaustralia.com/places-to-go/flinders-ranges-and-outback