Posted by Justin & Bec - Trip in a Van on 1st Jul 2019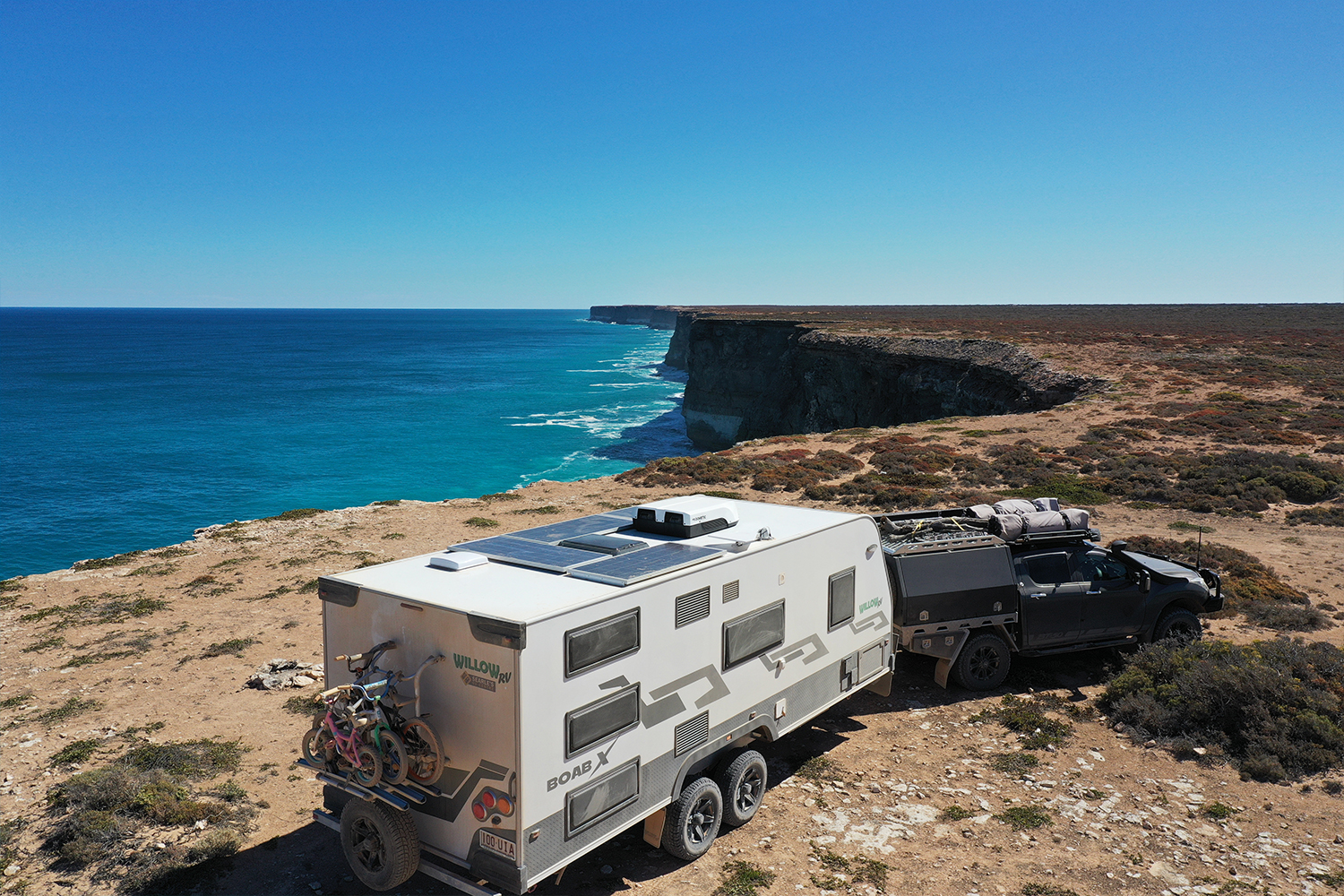 FREE CAMPING THE NULLABOR... Well not quite free but pretty damn cheap!!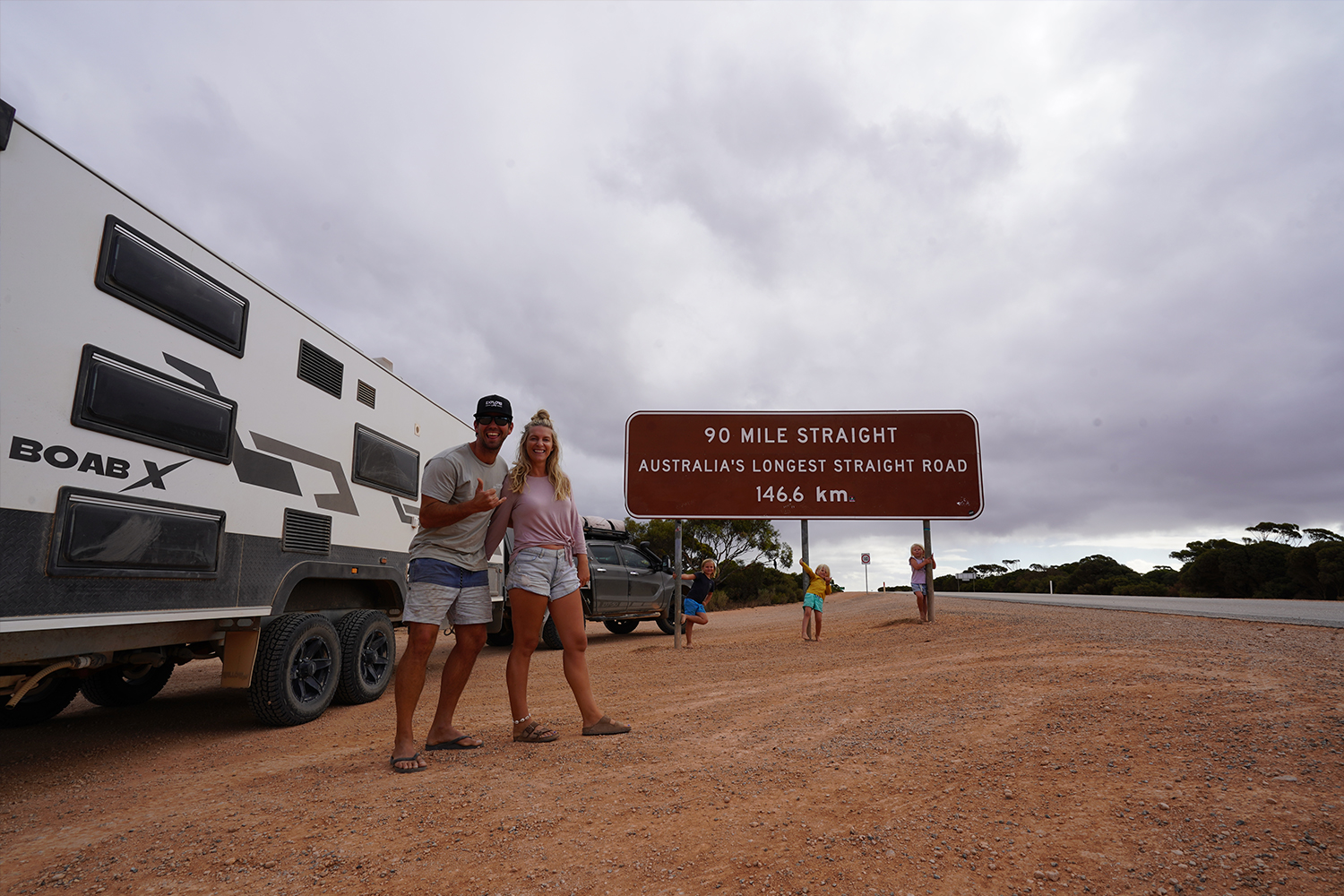 The Nullarbor crossing can be as mundane or as adventurous as you like. Either way you have a hell of a lot of
kilometres and straight road travel to get across this part of the country.
The Nullarbor stretches from Ceduna in South Australia to Norseman in WA and is 1286KM. We recommend at least 4 camps on your way across to break up the drive and give you a chance to explore the roadhouses, beaches, history, campsites and more…..
So we had a big idea to Free camp our way across the Nullarbor. This meaning that we wouldn't pay a cent for any overnight site fees in our van… You'll have to keep reading to find out if we did it!!
Watch the full video here - CROSSING THE NULLARBOR https://youtu.be/rxQgVi-PKzQ
So I'll kick off with a few great places to pull up before we get stuck into the actual Nullarbor itself.
1ST STOP. KIMBA, SA - HALFWAY ACROSS AUSTRALIA (FREE)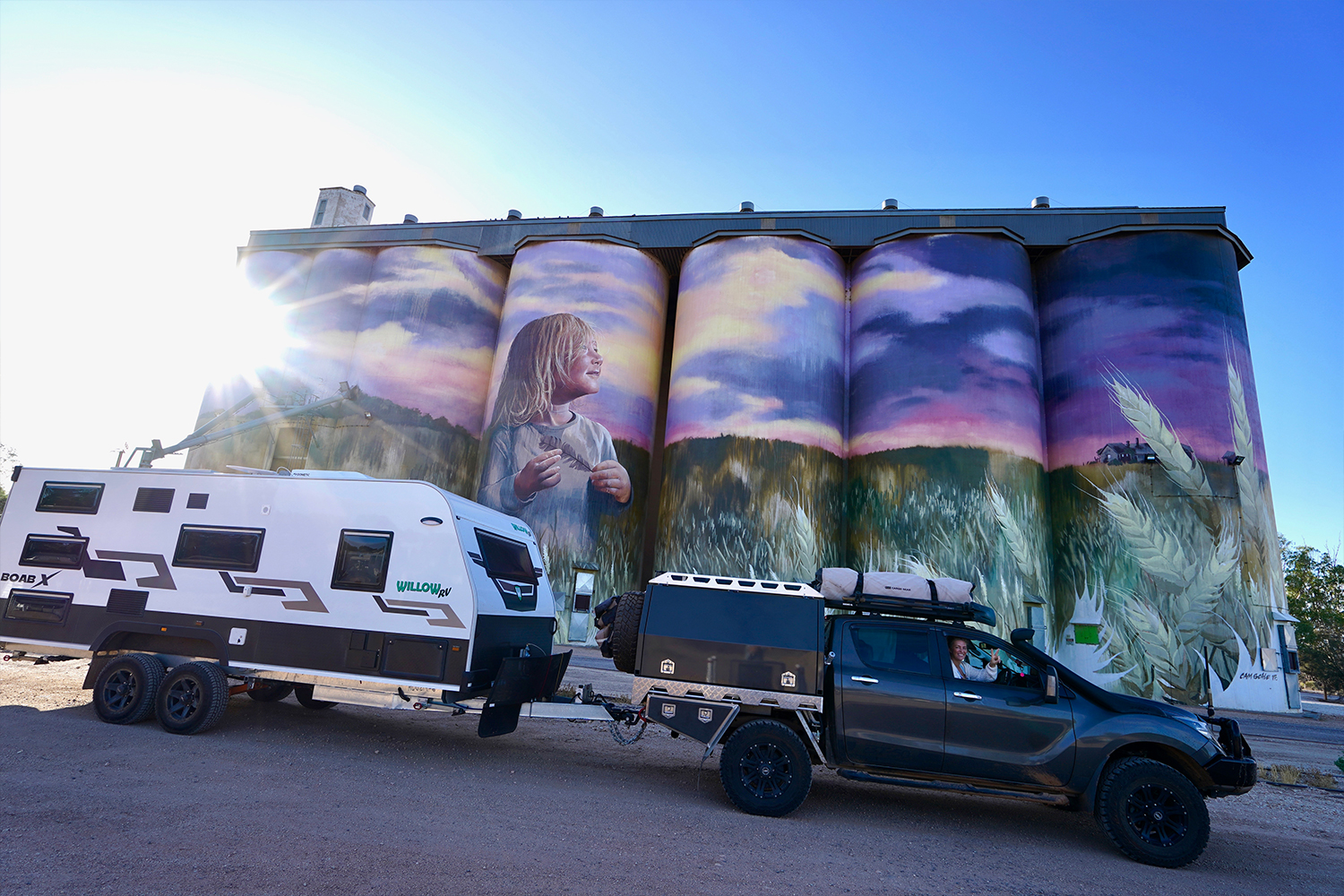 We came across the top of the Eyre Peninsula as we have been down to Port Lincoln before and already explored
that part of the country. By coming this way we were happy to find this little town with a fantastic free camp, Kimba! It's actually the halfway point as you come across Australia on the Eyre Highway. The free camp itself is a huge area beside the towns football field and there was easily around 50-60 vans pulled up here so there is plenty of room to stay. Make sure you check out the specials at the local pub, they have a great steak night that was only $12 for a rump and chips.
If you love Silo art, go for a look in town and you'll find an amazing mural on a 3 tier silo that is just awesome to see.
2ND STOP. PERLUBIE BEACH, SA ($DONATION ONLY)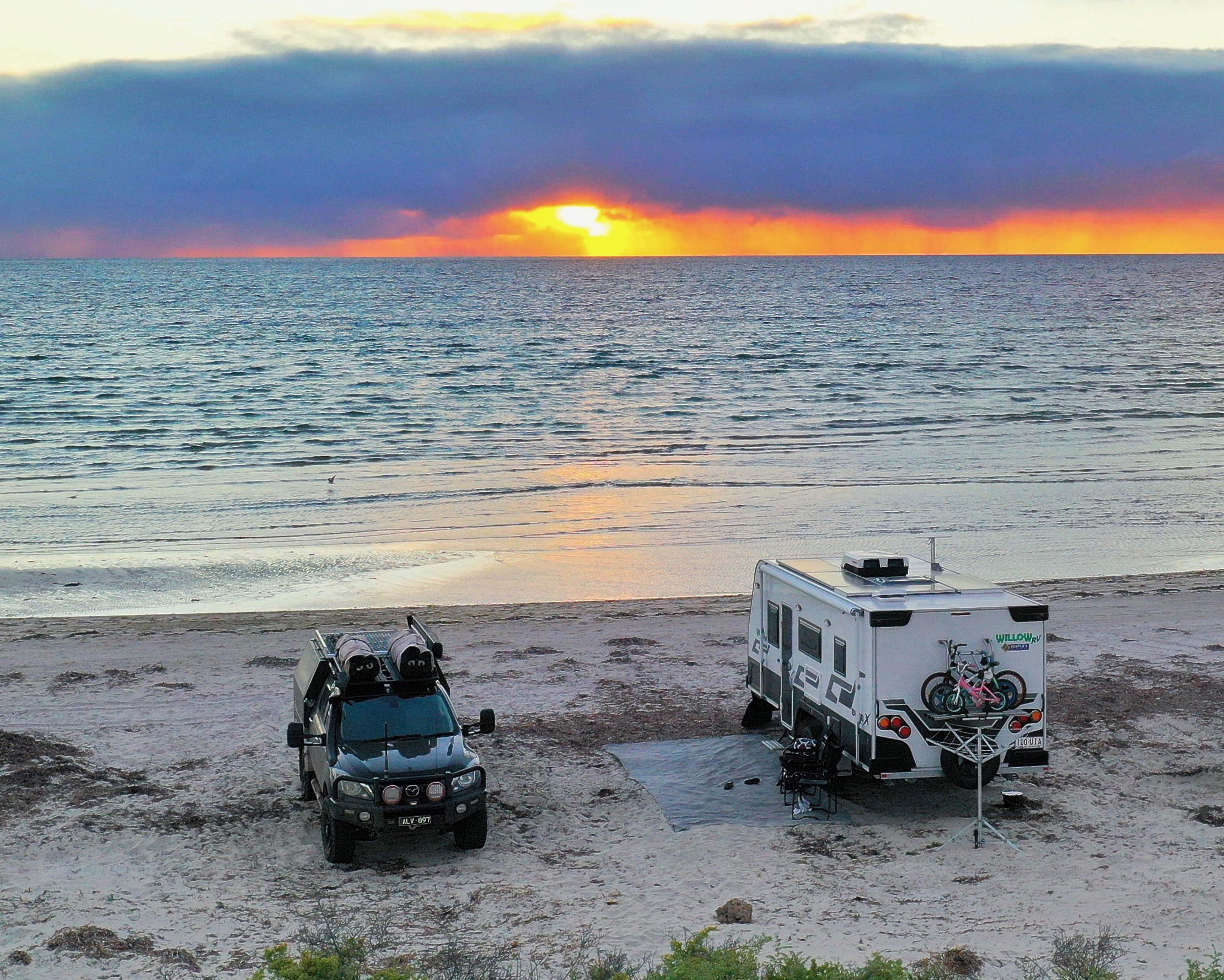 If you love camping on the beach in your caravan then you need to come and visit Perlubie Beach!! Only half an hour from Streaky Bay on the Eyre Peninsula and you can drive straight onto the beach with your caravan in tow. Park up on an absolute waterfront site with amazing views of the South Ozzy coastline. Access is quite easy although a 4WD is a must to tow the van on sand. If your lucky enough, the first few few sites on the beach have these funky thatched beach huts that would be a great beachfront lounge room if you can back up next to one. It will also save you rolling out the awning as well! The fishing here is awesome if you have a rooftop tinny and it's a great spot for swimming with calm shallow waters.
CACTUS BEACH - FULL CAMPGROUND
his place is a Surfing Mecca and well know to the pro's of the surfing world. When there is a big swell here there are several epic surf breaks that bring mad keen wave riders from all over Oz and the world. As we arrived just after a big swell had come through, the campground was actually at full capacity and after a few laps searching for a camp we made the call to move on as there was no available sites at all. The camp was Chockers!!!
3RD CAMP - COHEN OLD SCHOOL SITE - FREE
e move on from the crowded Cactus to find a great spot on Wikicamps called the Cohen Old School Site. It's a huge area with plenty of room for a lot of vans and when sunset comes around there are quite a few other travellers who have pulled up with us for a camp. We do a few loads of washing to hang out and watch the sun go down over the old school ruins. Can't complain about the sunsets on the Nullarbor, especially when the campsite's free!
SCOTTS BEACH - FOWLERS BAY - $12 A NIGHT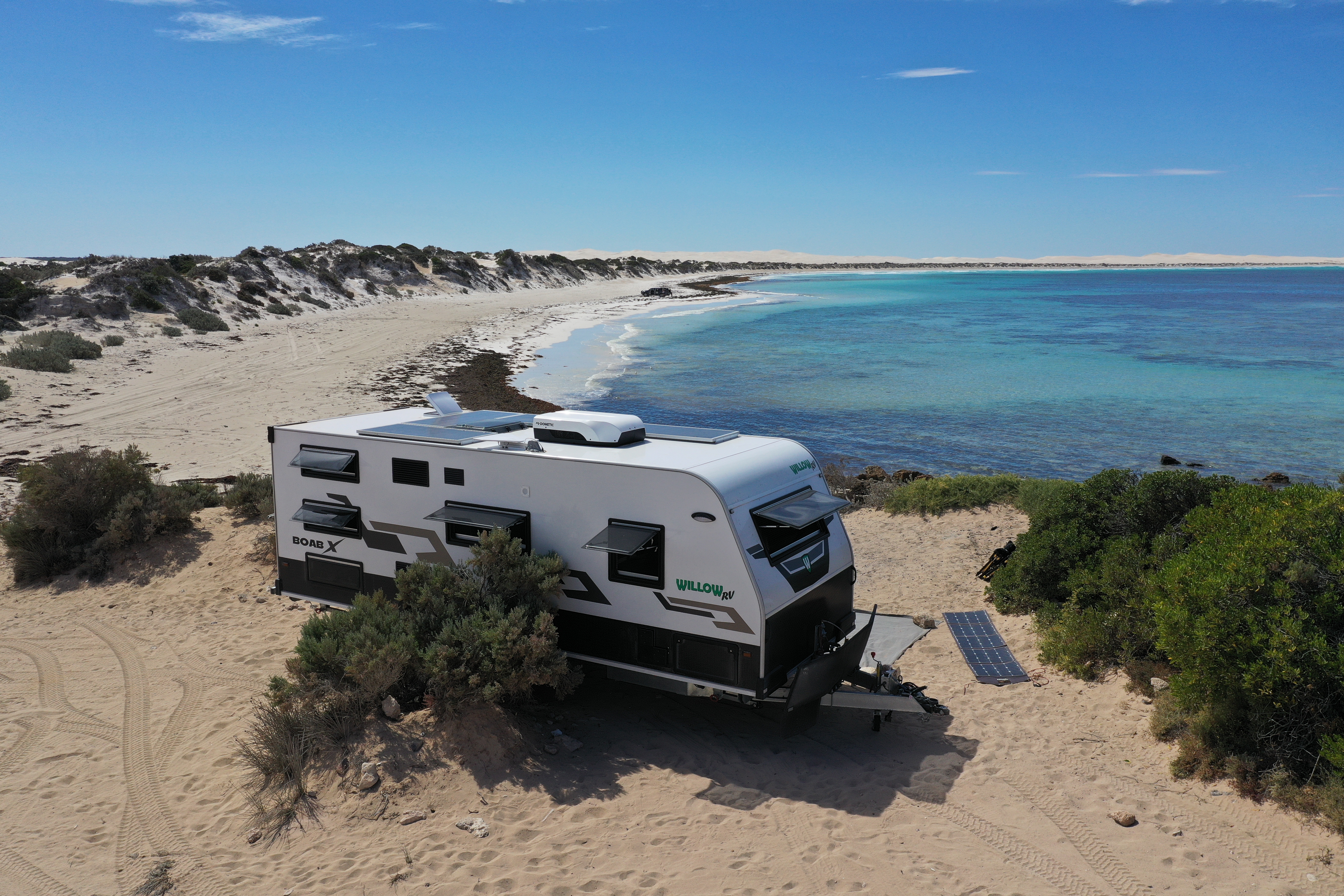 We roll in to Fowlers Bay a bit unsure of where we will stay the night. There are a few free camps around the area but we decided to drop in for a coffee and ask the locals to see what they recommended. After a a good brew and some hot tips, we make our way out to Scotts Beach. You can book this site online and it was only $12 a night. The road out to the camp is fairly rough, rocky and you drive across mudflats so I'd recommend having an offroad van to get in here. Once you get into the campsite, don't go pulling up at the first campsites you see or you'll miss out on some of the best scenery ever. Walk the sandy track over the hill and find yourself a waterfront campsite, then drop your tyre pressures and bury the right foot and you'll get over no drama's. Absolute Beach front sites, great swimming, fishing and snorkelling. Loved it here!
BUNDA CLIFFS - FREE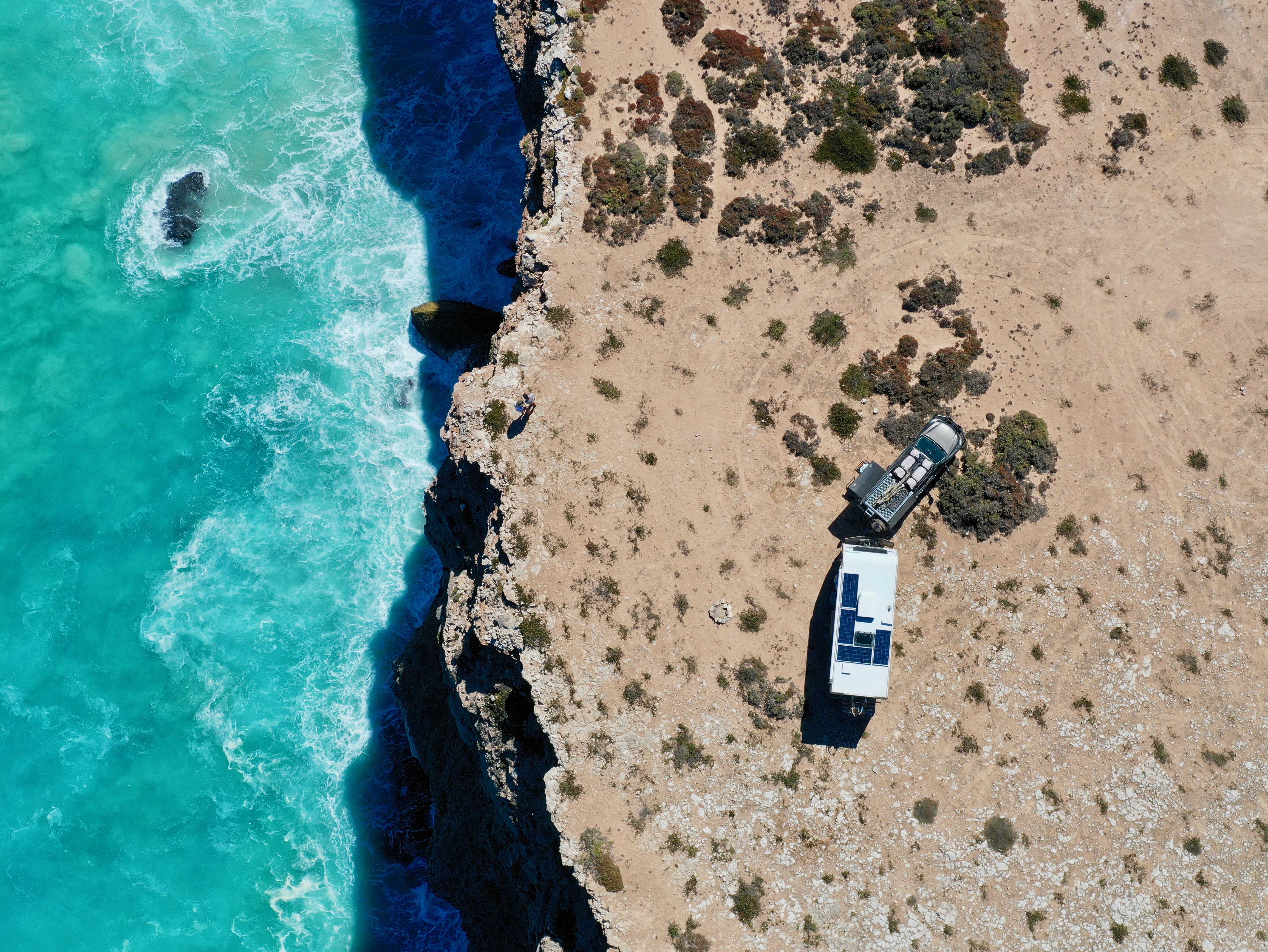 Like being on the edge of the world!!!!! You will need to get Wikicamps and follow the maps to this spot. A clifftop camp on the Great Australian Bight with no signpost to tell you where the access track is. It's an easy dirt road access into the camp site, just be careful not to drive close to the cliffs as the edges can be hugely undercut and they do crumble into the ocean. You can park up anywhere here and spend a night or more for free.
BAXTER REST AREA - FREE
A huge area with picnic tables, bins, fire pits, public toilets and a dump point.. This free camp is a great stop, even though it may not be the most scenic of real estate. We pulled in here early afternoon and watched another epic sunset as this would be our last night on the Nullarbor.
LUCKY BAY - ESPERANCE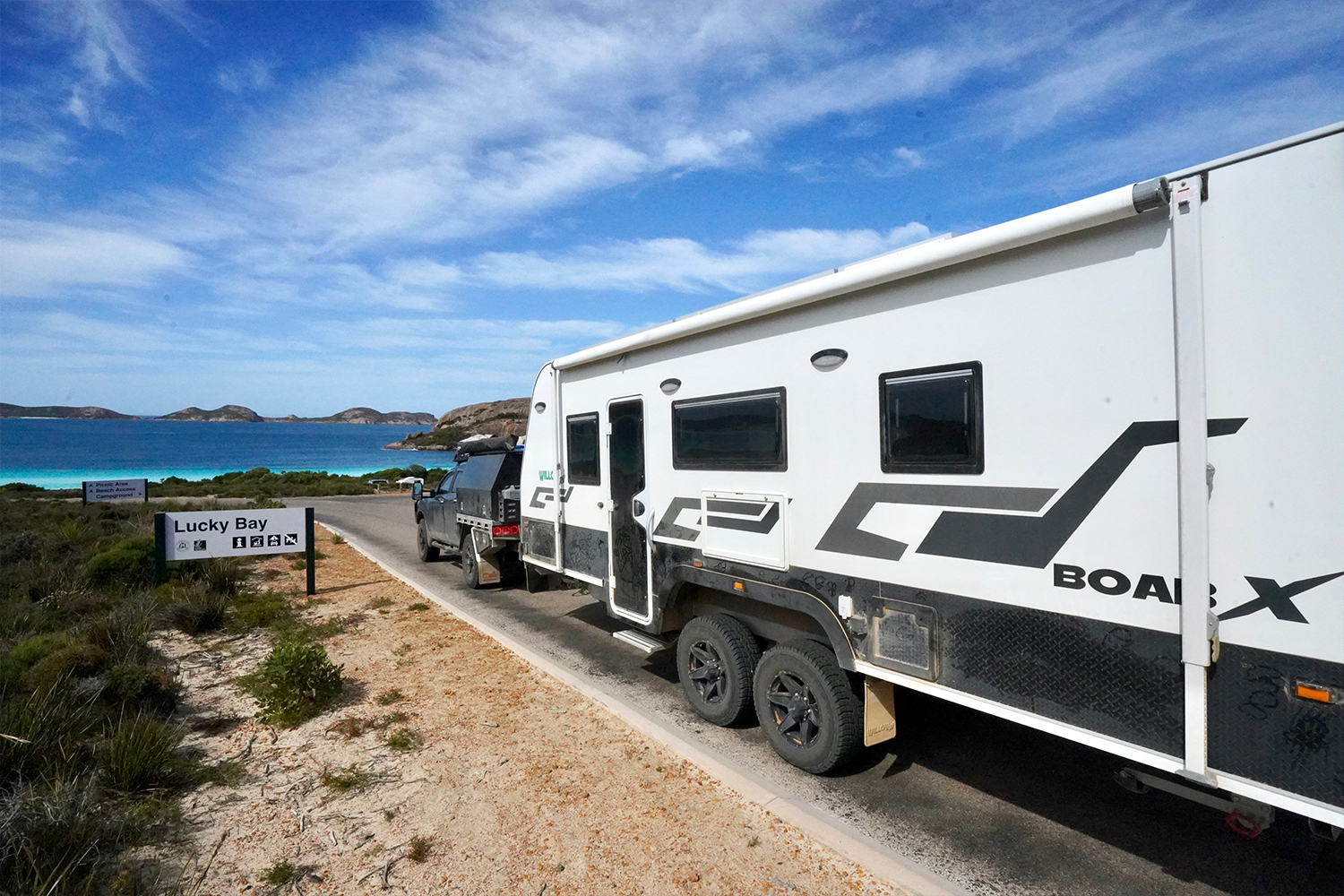 Kangaroos on the beach?? Yep, that's what you'll get when you stay in Cape LeGrande national park. You'll probably get them cruising round your campsite and laying under your caravan as well. This is a national park campsite so it does cost you a bit more and you'll need a parks pass as well.
The campsite here is really well laid out, with new amenities including hot showers!! The beach is 4wd accessible and the sand is some of the whitest and squeakiest you will find around the country. We spend hours down the beach swimming, surfing and patting the friendly locals who come to say g'day.
That brings our Nullarbor Journey to an end.. We love it down here and definitely recommend slowing down. Plan a few extra days than you think you need and just explore off the beaten path.
A few Points of interest to check out along the way -
The Head of Bight whale centre
The Eucla Old Telegraph station
All the road houses along the way, but the Nullarbor Roadhouse is a must.
Play a round of golf on the Nullarbor links, the worlds longest golf course
The sinkhole behind Cocklebiddy roadhouse
In the next article we'll take you from Esperance to Perth via wave rock.
Cheers - Justin & Bec
@tripinavan on socials