Posted by Justin & Bec - Trip in a Van on 1st Nov 2019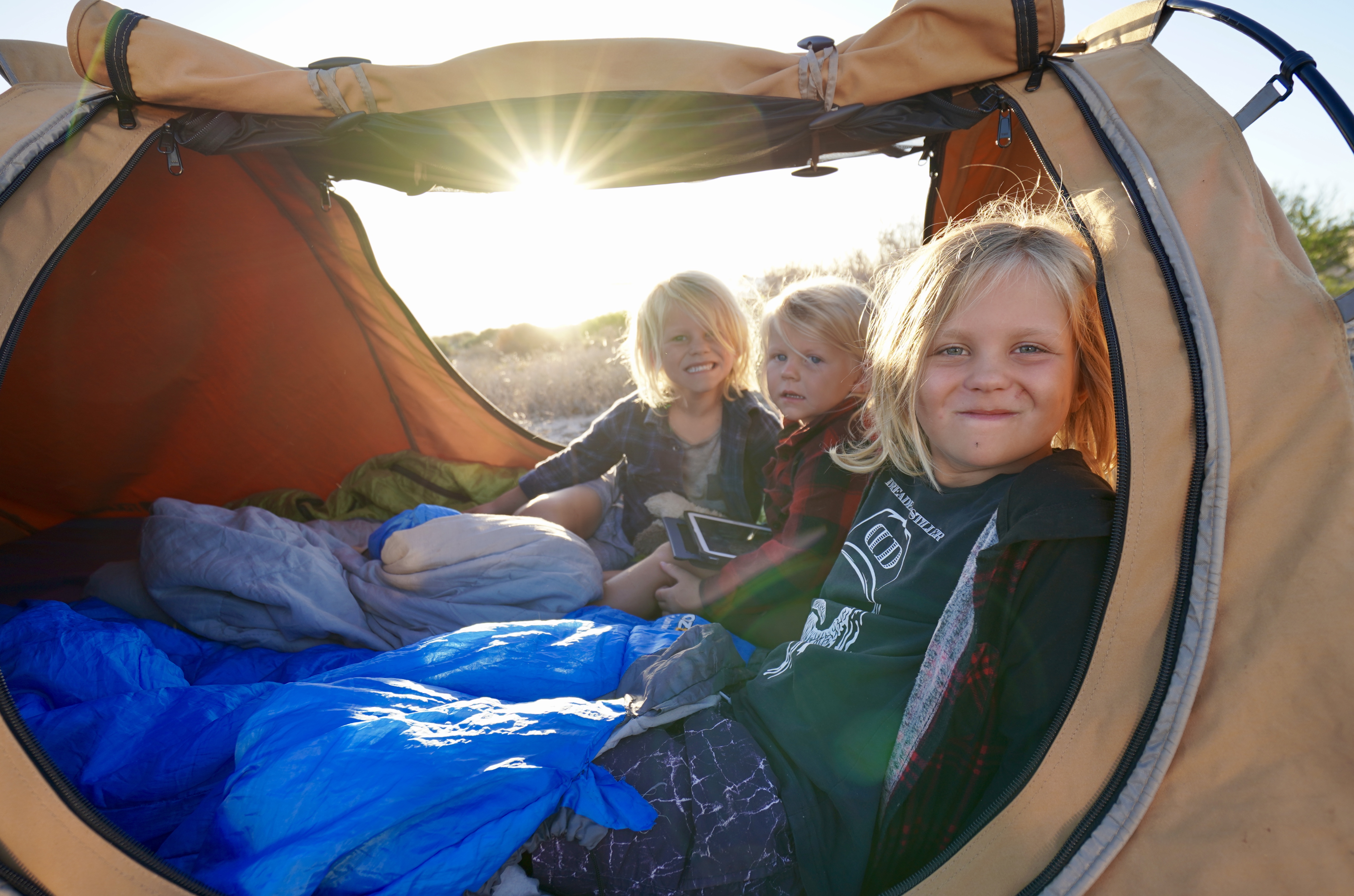 DIRK HARTOG ISLAND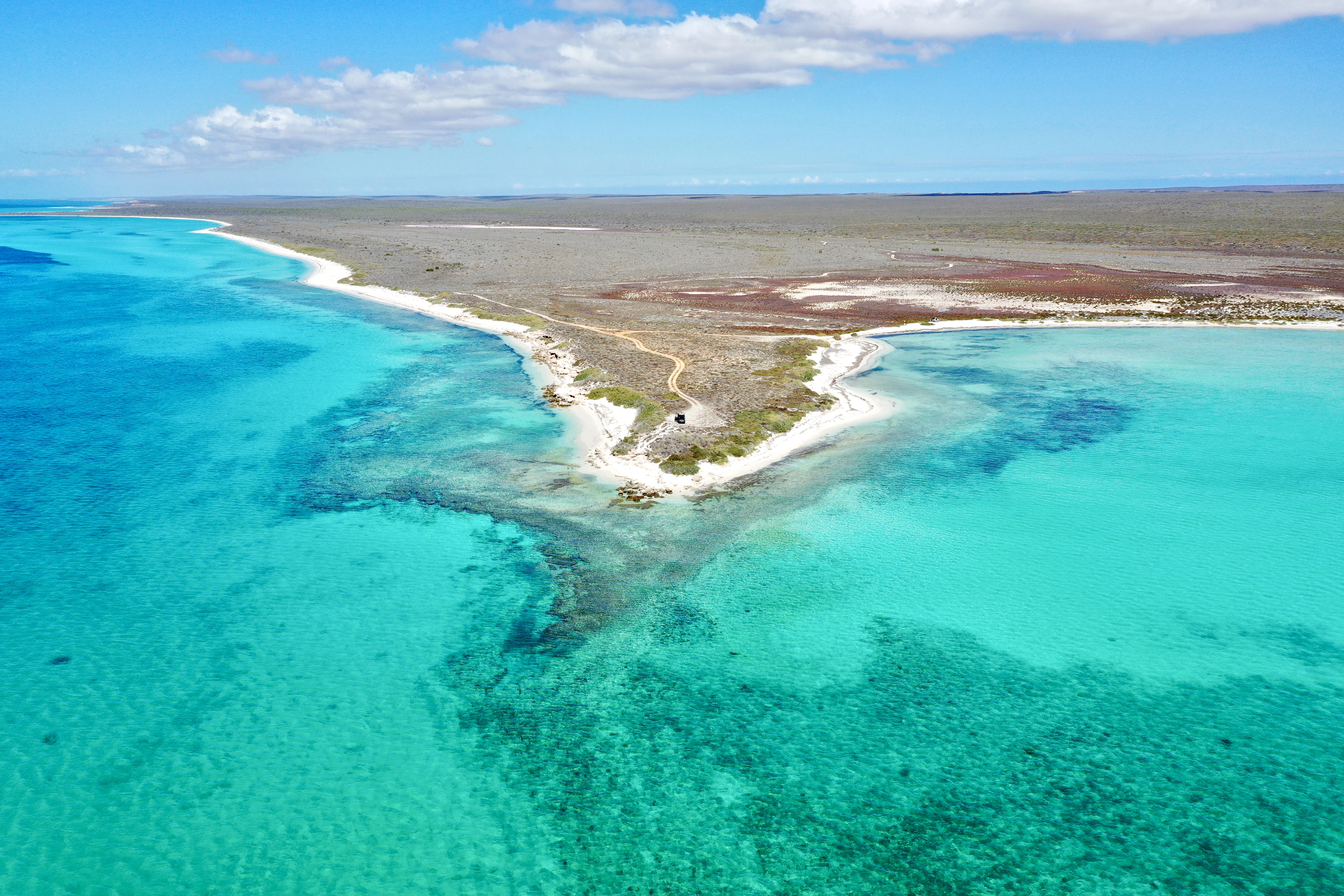 Dirk Hartog Island lies within the Shark Bay Heritage Area in Western Australia. The Island is 80km long and 3 to 15km wide, named after dutch sea captain and explorer Dirk Hartog who first encountered the Island in 1616.
The Island is well renowned for it's tranquil beaches, relaxed vibe, rugged landscape, sea life and history. So of course we had to make a trip over here! We were keen to get stuck into some fishing, hit some remote campsites, sit back, relax and watch the sunsets and sunrises. Did you know that you can watch the last sunset in Australia here?
You can access the island via barge, chartered boat or light aircraft and the Island offers loads of different scenery. From Blowholes, a surf point, swimming at secluded beaches, rockpools, rose pink lakes, epic sand dunes, turtle hatchings and plenty more! We absolutely loved our time here and will take you through our three days here.
Day 1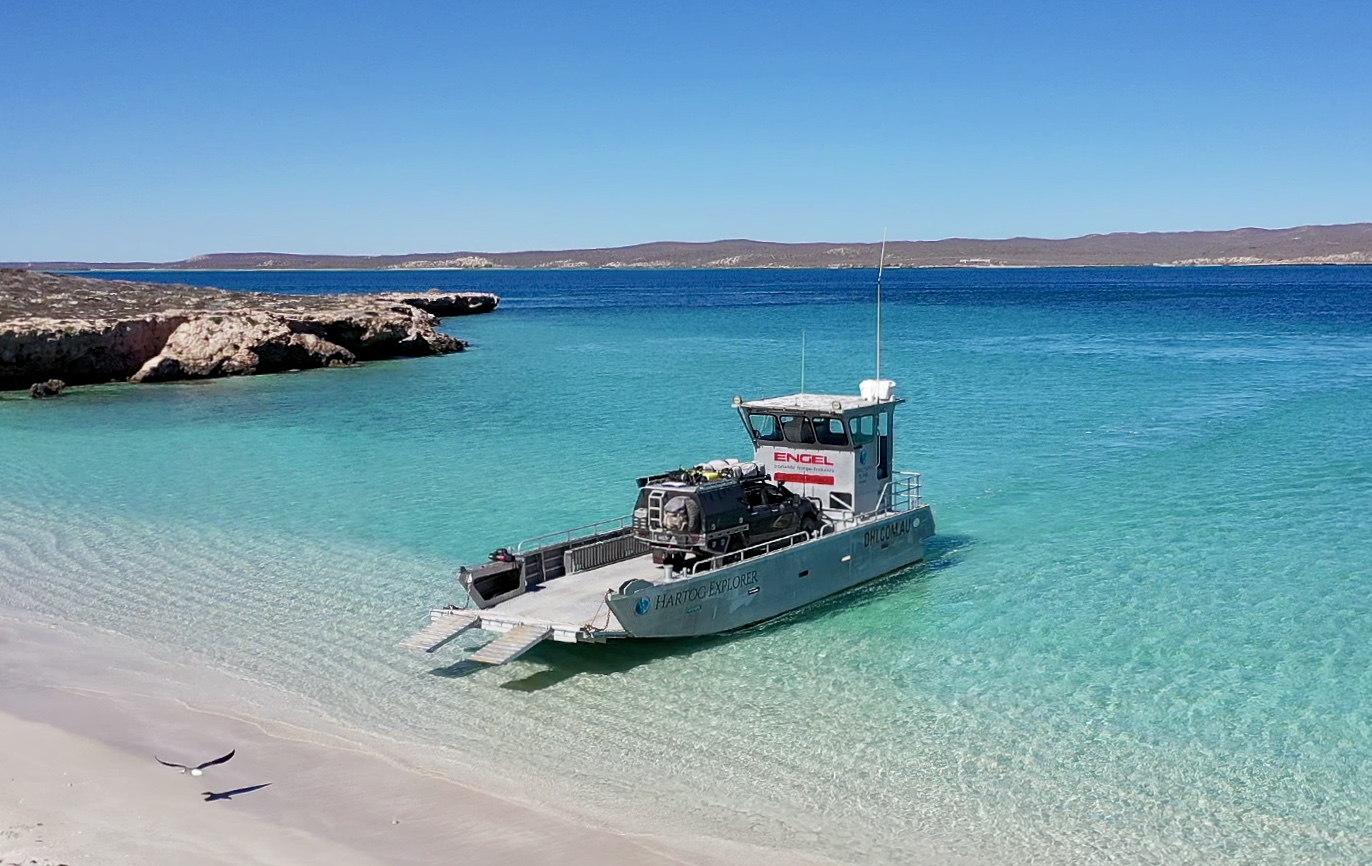 We took the barge over in the morning with Kieran who runs the island and he gave us some hot local tips which was awesome! It only took about 15 minutes to get over from where we departed at Steep Point.
We planned our trip to start at the top and work our way down over our 3 night stay, so our first camp was Turtle Bay which is around 80km from the barge landing site and took us around 3.5 hours through the tracks.
The drive up the island has some epic scenery to check out! Some shifting dunes to drive through, epic cliffs that drop into the most insane blue water and some rough as guts sections of sandy corrugations as well.
There is only one booking at a time here, so you have the whole place to yourself and you'll also get the double delight as well- sunrise and sunset over the water. It really is pretty incredible. It is here you will see the last sunset in Australia.
Be sure to head down the beach and look for turtle tracks and baby ones hatching, the beach here is a turtle nesting Mecca.
Day 2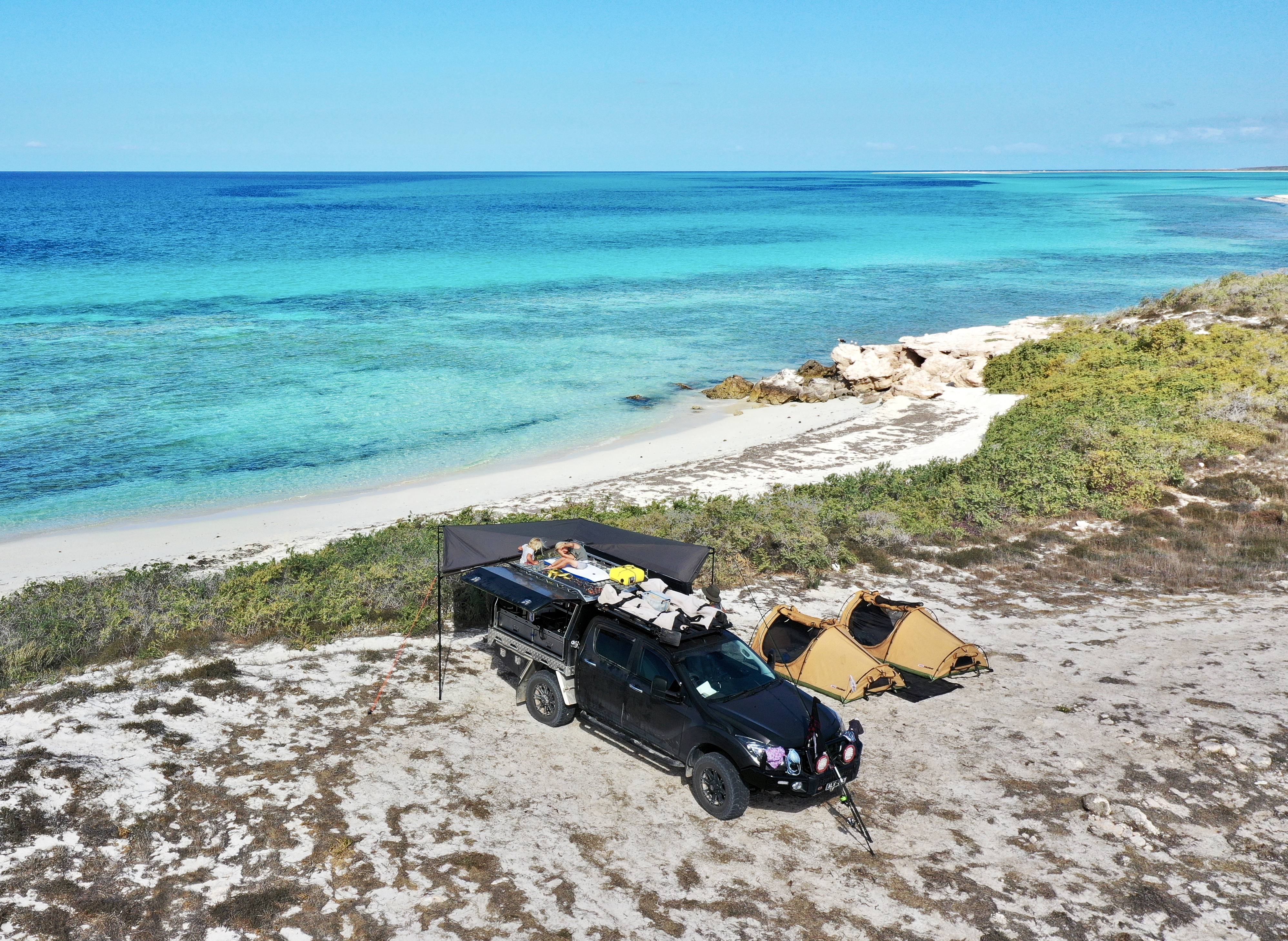 Our second day and second campsite was so much fun and WOW, what a spot.
We left Turtle Bay in the morning and headed to Cape Inscription and the lighthouse before making our way back down the island to Withnell Point campsite.
This camp was seriously one of the best we have ever stayed at and we reckon it's an ideal place to base yourself and explore the north end of Dirk Hartog. Great fishing and great safe swimming for the kids. Snorkelling here was mint as well. We were spoilt again with an epic sunset and sunrise both over the water.
Day 3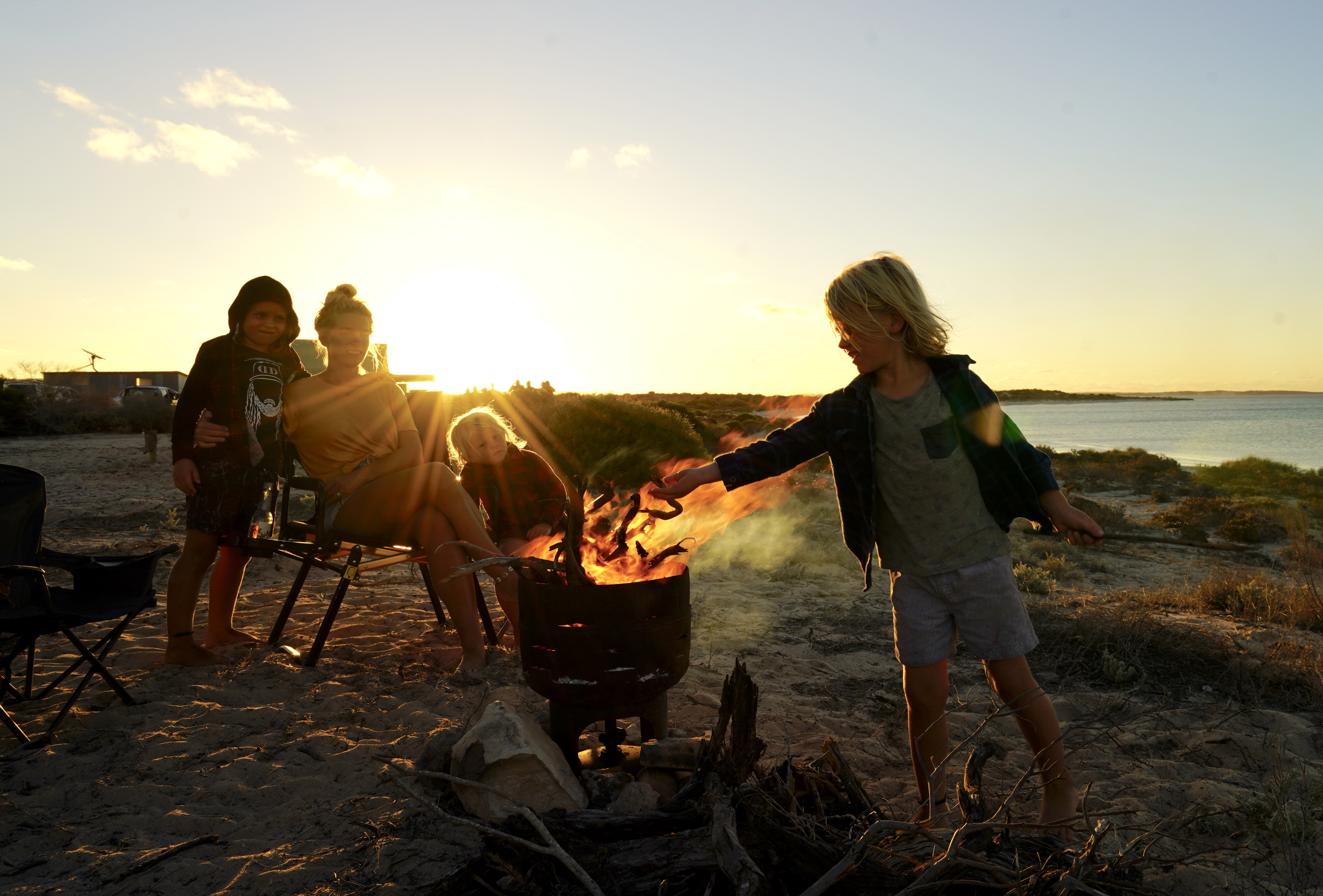 We pull up at Dirk Hartog Island Homestead to camp for the night after a great day exploring the island on our way back down from Withnell Point. We checked out a few other campsites on the way back down and they were just as awesome as the others!! Sandy Point and Louisa Bay were so beautiful and a great spot to stop for lunch and cook up some snags.
We drove back through the Shifting dunes and went for a sandboard! They have some crazy drop in sections, but definitely don't try and drive on them!!!! SO SOFT.
Our last night on the island is spent camped at Salty's Camp which is the homestead campground and it's a brilliant spot. Hot showers, toilets, the resort lodge, a bar and cafe & you can have fires at your campsite in a fire pit and lovely swimming water.
This trip has been one of our most memorable adventures over the last (nearly) 4 years and we can't recommend it more highly! We also met the owners here who are a lovely young couple Keiran & Tory who have been here over 25 years and also homeschool their kids like us. It was great to meet such amazing people who run a fantastic Island.
Unfortunately we had to cut our trip short one day due to the crazy winds and the potential of not getting back over to the mainland for a few days due to the swell.
TIPS
Fuel on Dirk Hartog is $3 a litre so take as much as you can with you.
The Department of Parks & Wildlife allow a limited number of people to camp on the island every year. Designated camping areas are available with bookings essential.
Camping Fees: Adult $19, Concession $13.50, Child $2
4WD Access Fee - $12 per vehicle
Barge Cost

Cheers - Justin & Bec
@tripinavan on socials