Posted by Justin & Bec - Trip in a Van on 1st Sep 2019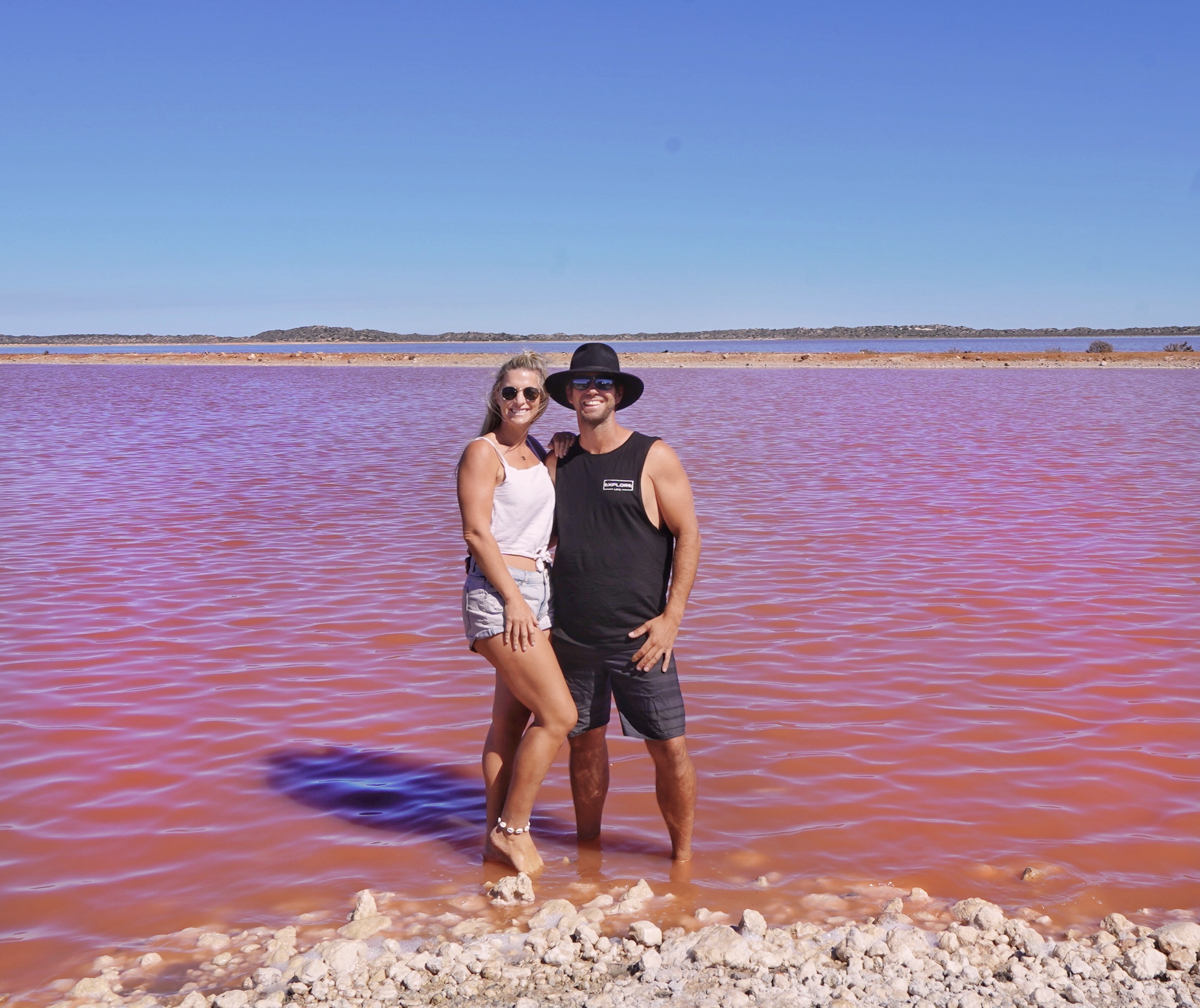 PERTH TO KALBARRI
Hi guys, in our last article we had arrived in the gorgeous city of Perth! We love the vibe in Perth and it's a really laid back, slow paced city. Not much traffic and we think its like a big country town! We parked up at a mates places but can highly recommend the Karrinyup Waters Holiday Park. It is in a great location to explore Perth and surrounds and an all round fantastic park for families.
Our top tips for Perth is to see Hilary's Boat Harbour, Kings Park, Perth Zoo, Fremantle, Fremantle Prison, Cottesloe Beach and Scarborough Beach.
If you have the time, pop Rottnest Island on your list of must see's as well as a Quokka selfie! Rotto really is a stunning place and very accessible from Perth. Hire some bikes and explore the Island then grab a feed and a few drinks at Hotel Rottnest.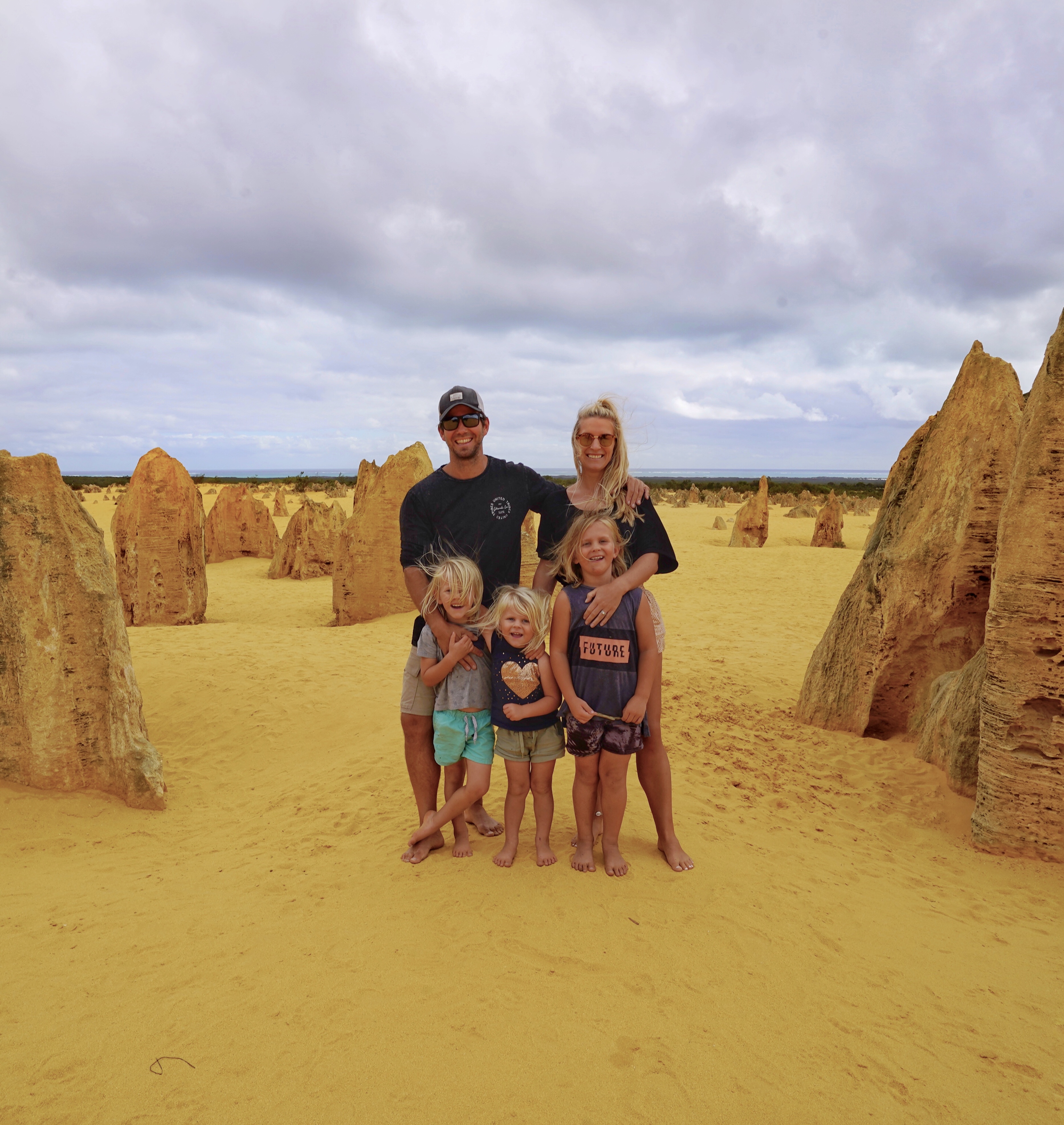 A few days exploring Perth and we head North to the Pinnacles. The Pinnacles are a limestone formation within the Nambung National Park approximately 2 hrs drive from Perth. We arrive in their and pay an entry fee of $13, due to the track being tight, we have to unhitch our caravan at the information centre where there is a huge carpark suitable for vans and buses.
There are thousands of large limestone pillars scattered across a yellow sandy desert and it a very intriguing landscape. We pull over half way through the short drive and let the kids out for some hide and seek! A lot of fun for out three ratbags!
Only 50 km north of The Pinnacles is the quaint town of Jurien Bay, a coastal town with so much to offer. It is a family favourite destination with holiday makers, offering great swimming, coffee, beautiful beaches, magic sunsets and sea lion encounters. The Caravan Park is situated on the water with a short walk over to the Jetty for a fish. A lovely place to pull up on this stretch of coastline.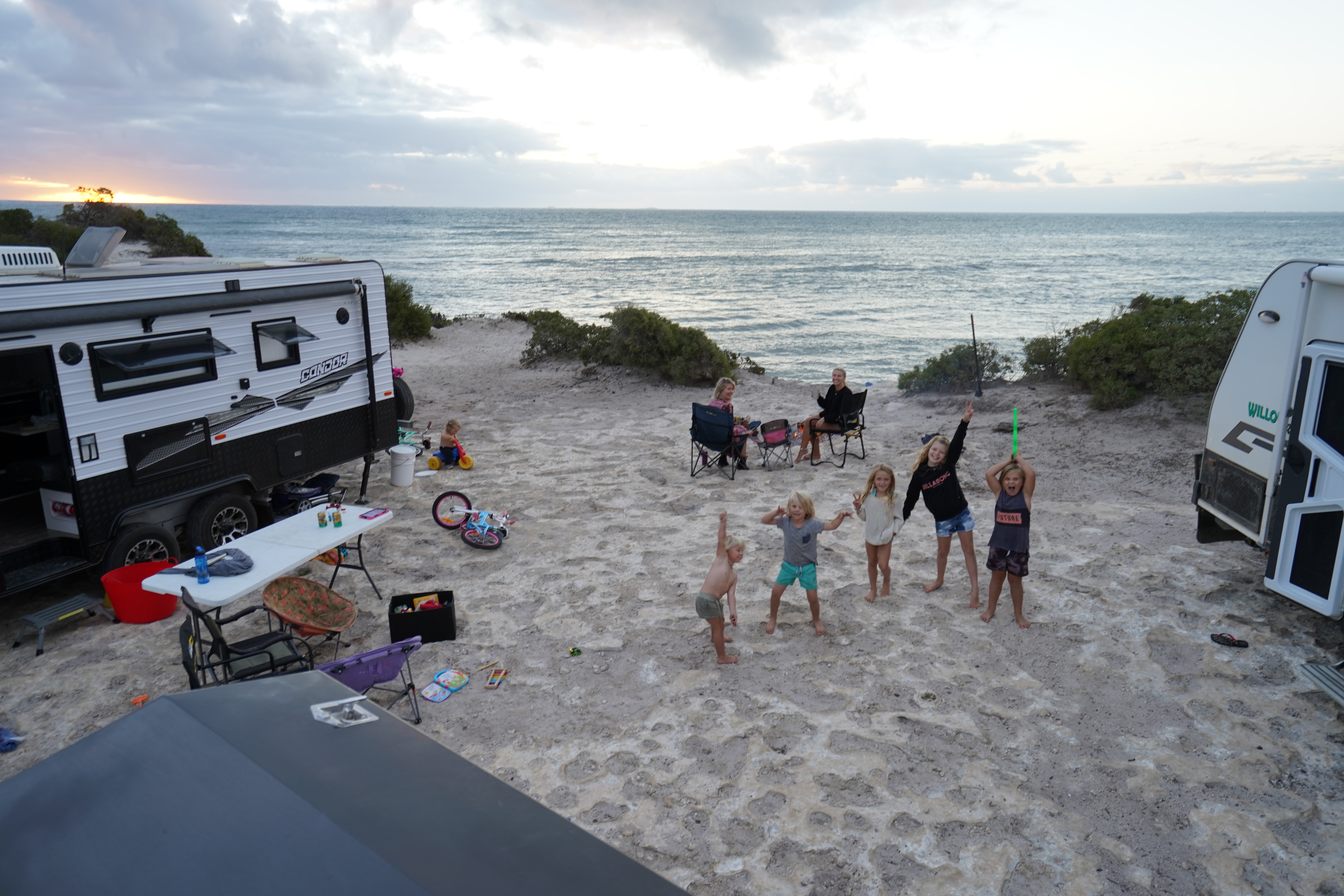 We choose to stay at the Sandy Cape Recreational Park which is another fantastic option to park up your caravan, and at only $15 a night it's a lot cheaper than a caravan park. A dump point is situated on your way in on the well maintained dirt track. The campground has many sites and there are a few with beach views and most located behind the dune. If you like a bit of adventure, we recommend you take the short sandy track down to the cliff top area. Magnificent beach views and great swimming for the kids. A campfire and yet another beautiful WA sunset had us fall in love with this place! Plenty of space and little chance of any neighbours. Winning!!!
We are suckers for a good beach camp and this next camp spot did not disappoint! Cliff Head Campground is located 50km north of Sandy Cape and we are pretty happy with how little driving we did on this day. It's not often you can find so many good spots so close together. An excellent campground with absolute beach front sites, the water was lapping the shore not far from our caravan. Facing West, we cop another pearler sunset, explore the limestone cliffs, do some fishing, swimming and simply relax. There are toilets available here & it also has mobile phone coverage and TV reception.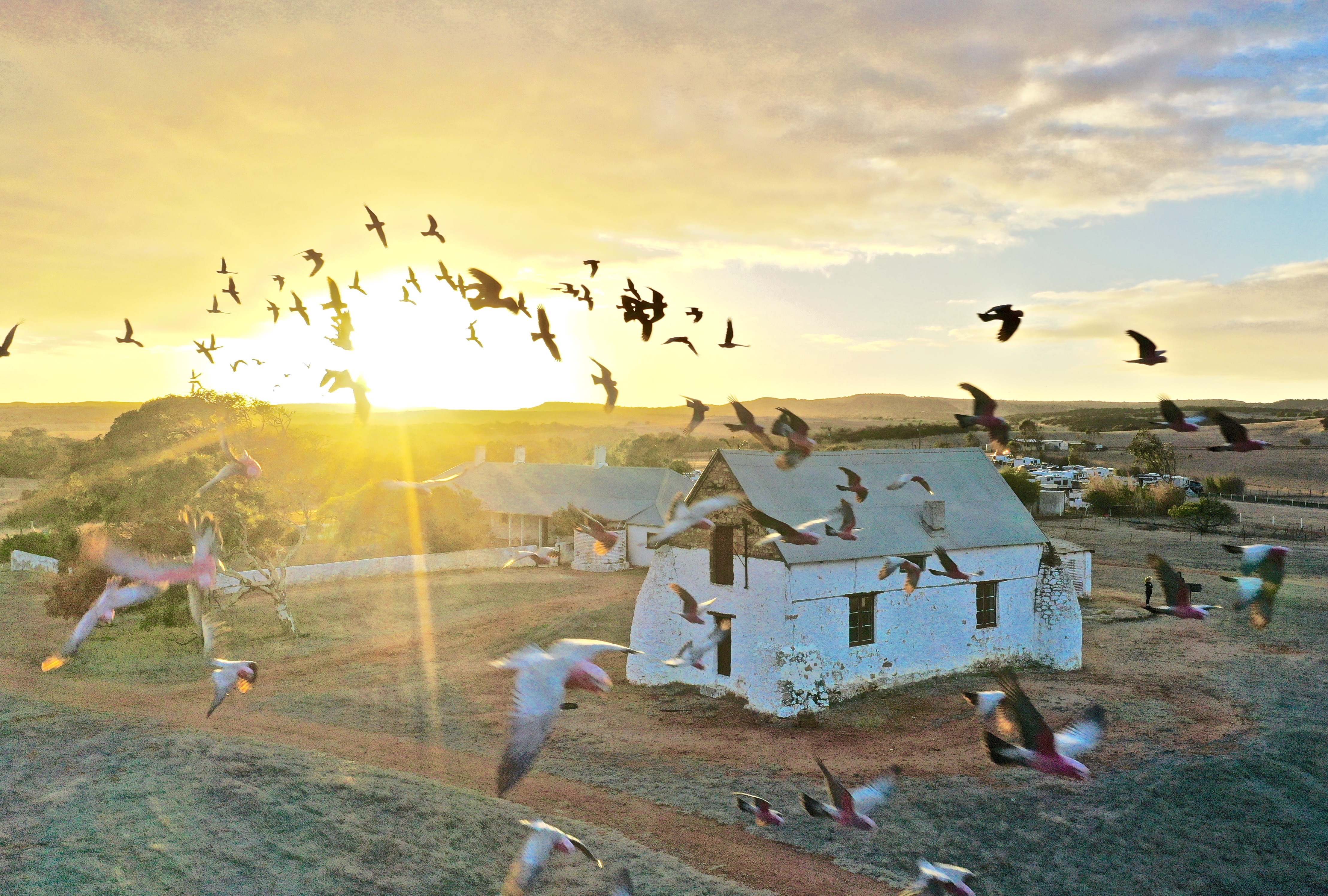 After stopping in at Geraldton to stock up on groceries (they have an Aldi too) we head 32km north to Oakabella Homestead to spend the easter weekend with a few other families we have met on our travels. This farm is set on a dramatic landscape and offers some spectacular views. They also run a licensed cafe and do the most amazing scones. Indulge in these delicious scones with your tea or coffee while the kids play on the playground. Plenty of farm animal to keep the kids amused too. Only $9 per adult to stay at their campground with toilet and shower facilities available. The old homestead buildings are definitely worth a tour at sunset, just beautiful!
Now here is something pretty special and you should definitely check this one out!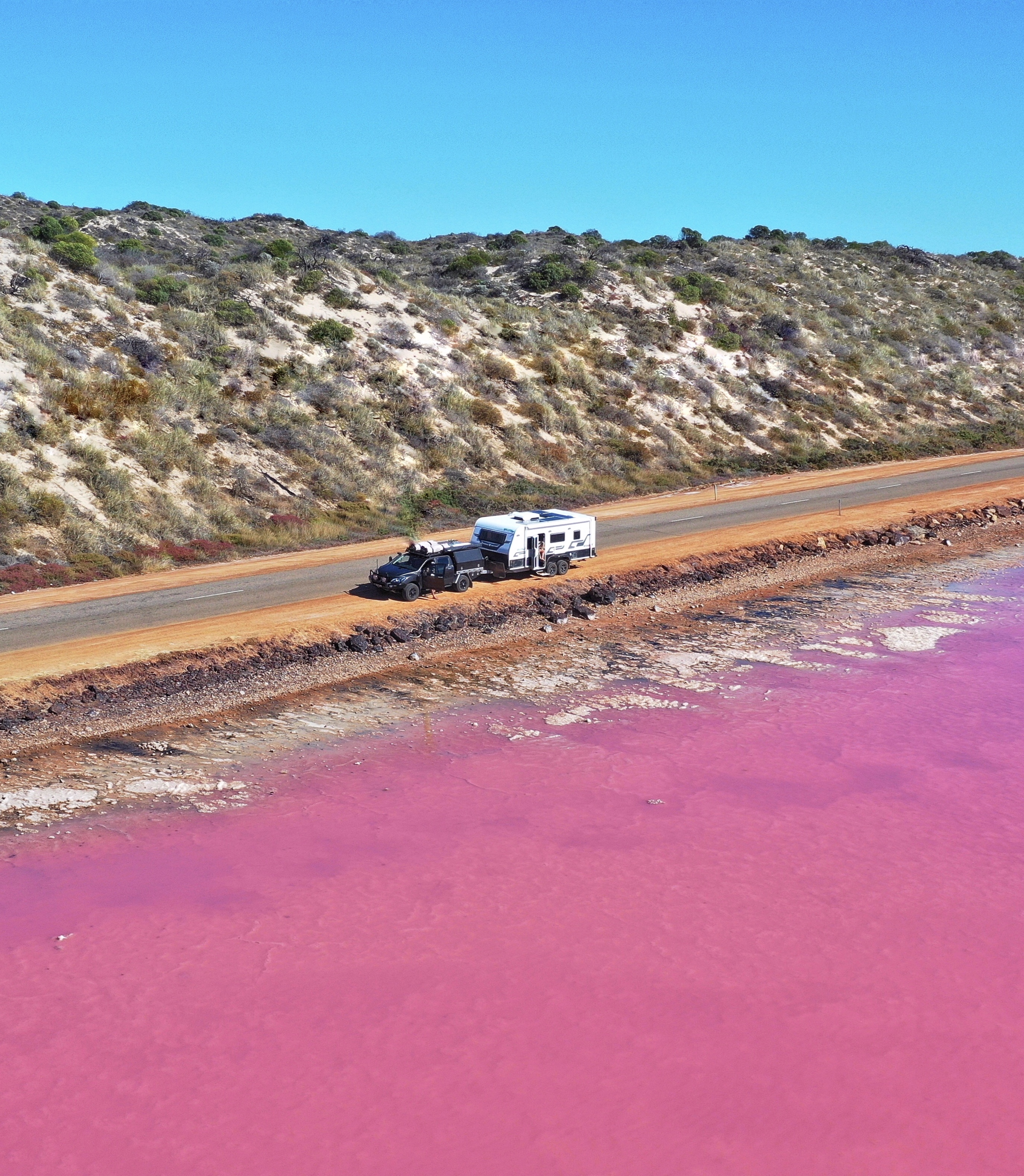 HUTT LAGOON = WOW!!! So we have seen a few pink lakes on our travels but this one definitely takes the cake for being the best! The water is so amazingly pink and one of our highlights of this stretch in WA..
Our last stop on this leg of our journey is the stunning Lucky Bay. A massive beachside campground located half an hour south of the main township of Kalbarri with excellent beach driving, gorgeous beaches and excellent swimming. Lucky Bay is such a beautiful place with much to offer for the holiday maker and full time traveller. Campfires allowed, dump point available and all you do is pay $15 per night at the Ranger Station on the way in.
For supplies, Kalbarri is only 30 minutes drive away and it is well worth a stop in to explore their gorgeous beaches, seaside cliffs, estuary and the nearby Kalbarri National Park and Natures Window.
The Western Australian coast continues to blow us away with some of the best beach campsite in Oz.
We have loved this stretch of coastline and its remoteness. Next time we'll take you from Kalbarri to Shark Bay. This has been one hell of a roadtrip and it just keeps getting better!
Cheers - Justin & Bec
@tripinavan on socials